Why Fish Oil?

Americans are
Gaining Weight Are You?

Boost Your Energy, Immune System and Metabolism


Food-Based Vitamins
Work Better
Only 1 in 40 vitamins are effective and
non-toxic: are yours?

Coconut Oil
Can Boost Your
Energy
Metabolism
Weight Loss
and More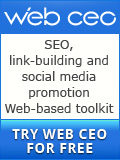 03/16/2009

The Quality of Quantum & Peak Energy Nutritional Supplements

Advanced Photoluminescent Quality Control

100% Testing of All Raw Materials - Not Just Random Sampling

In order to produce an outstanding product that is capable of achieving the quantum nutrition effect with it's synergy of vitamins and minerals and other co-factors, it is absolutely necessary to test every container of each nutritional raw material contained in that formula - not just a sample from one or two containers from a large batch. There is simply no short-cut to this extensive testing process.

Even if you trust a particular supplier of raw materials for your vitamin products who has a great reputation and has provided you very high quality nutritional raw materials in the past, it is still imperative to check every single container of incoming raw materials because many different types of errors can occur. A few examples of errors caught by Quantum Labs include: a) the wrong species provided, b) raw material had been irradiated, c) raw material damaged due to exposure to heat, impure air, moisture, light, etc., d) raw material contaminated with pesticides, e) deliberate attempt to substitute a similar looking, but cheaper, material instead of the requested raw material.

---

Quantum Quality. Quantum tests every single batch of incoming raw materials using a highly advanced testing system called "Photoluminescence Technology". Due to worldwide contamination and unethical practices, believes that the only way to absolutely ensure integrity of raw material quality is to test every batch. This ensures that the super foods will really be super foods, full of the vitamins and minerals your body needs to be healthy – and with no contaminants.

In stark contrast, most nutritional supplement manufacturers perform only random testing of their incoming raw materials that they put into their nutritional and herbal supplements. For example, in a batch of 100 incoming containers, only 5 containers of the 100 may be randomly selected for testing. Often, raw materials are "spot" tested only several times a year. Often, after initially testing raw materials, no testing is ever performed again, since the manufacturer relies solely on the Certificate of Analysis provided by the supplier. believes that random testing of raw materials for vitamins can never deliver the best results on a consistent basis since too many raw material errors can occur.

Photoluminescent Testing. High Performance Crystal Spectroscopy, is used to perform simultaneous multiple scans of each specific raw material using birefringent quartz wedge polarization interferometry via near infrared light. This dual infrared light beam is used to penetrate a container of raw material to a specified depth of the container, even without opening the bag, to read the multiple frequency signature of the raw material without damaging the raw material. In 10 to 30 seconds, the photoluminescent device generates a distinctive fingerprint graph that is compared to the original specifications of that specific raw material, identifying a "range of confidence" for positive verification of the species and other parameters.

This may sound complicated, but all you really need to know is that in addition to verifying the species and potency of the raw material, the photoluminescent picture can identify the presence of heavy metals, toxic chemical or pesticide residues, excess moisture and much more. If the raw material conforms to previous specifications for that raw material, it passes the test. If the raw material does not, it is rejected and returned to the supplier.

You get the best with Quantum and
"Nutrition that Really Works!"

---

* This statement has not been evaluated by the Food & Drug Administration. This product or products are not intended to diagnose, treat, cure or prevent any disease.
---

FDA Disclaimer:

None of the statements on this website have been evaluated by the Food & Drug Administration (FDA). They are not intended to diagnose, treat, cure or prevent any disease or medical condition. Furthermore, none of the statements on this website should be construed as making claims about curing diseases or dispensing medical advice.

Please consult a physician or another health care provider before trying any nutritional supplement, making changes in your diet, or doing new exercises, especially if you are pregnant or have any pre-existing medical conditions or injuries.


---


©Copyright EcoViva™ 2003,2017

High Quality Whey
Protein Powder Works Better
Action Whey™


Releve
Natural Skin Care


Emerald Sea™
Powerful New Superfood
Organic Seaweed


Moxxor
The most powerful all-natural omega-3 and antioxidants product on the planet

From the Pure Pristine Environment of New Zealand