Why Fish Oil?

Americans are
Gaining Weight Are You?

Boost Your Energy, Immune System and Metabolism


Food-Based Vitamins
Work Better
Only 1 in 40 vitamins are effective and
non-toxic: are yours?

Coconut Oil
Can Boost Your
Energy
Metabolism
Weight Loss
and More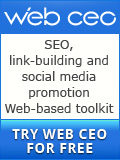 Best Eye Cream


Are you looking for a really good eye cream? One that will reduce dark circles, bags under your eyes and wrinkles? We want to introduce you to Relevé™ Exhilar-Eyes™ Eye Renewal Cream (with Flavonol™). Flavonol™ is 100% natural, and its active ingredients will enhance your body's ability to produce collagen. It works with Relevé™'s own bio-elemental technology that breaks down whole organic food into molecular components that are 1,000 times smaller than the human cells around the eye. No synthetic elements are used, and no chemicals are used in the extraction!.

The flavonol™ in Exhilar-Eyes™ Eye Cream contains over 2,000 favonoids along with enzymes, amino acids, and mRNA nucleotides, which stimulate increased production of elastin and collagen fibers. This base of citrus and vegetable extraction is enhanced with fulvic acid mineral clay extract with fucoidan, derived from brown seaweed.

Exhilar-Eyes™ lightens dark circles, smoothes fine lines and lifts and tones the skin under the eyes. It also nourishes the skin surrounding the eye. In fact, many customers have said that their eye health and eyesight strengthened over time! This fabulous eye cream can be used with all skin types and colors. It can also be used with other natural skin care products, like clay masks and moisturizers.

Eye Cream Ingredients


Many ingredients used in eye creams, even those that call themselves the best eye cream, and also ingredients used in many other skin care products, are the very same ingredients used in industrial chemicals and solvents. This holds true even for many eye creams and skin care products that are labeled natural. Most companies do not pick ingredients just because they are good for you are, they are often looking for ingredients that are cheap and that will extend the shelf life for many years. So be careful when looking for your eye cream. In fact, you may be using one right now that works pretty good as far as how your eyes look, but what chemicals are you introducing into your body?

Healthier ingredients for eye creams and other natural skin care products are based on whole food extracts and other truly natural sources, such as clay, seaweed, and other plant-based components. Organic ingredients are a plus, but sometimes difficult to source. Always look for healthy, natural and organic skin care products. Over the years, it will really make a difference!

---

FDA Disclaimer:

None of the statements on this website have been evaluated by the Food & Drug Administration (FDA). They are not intended to diagnose, treat, cure or prevent any disease or medical condition. Furthermore, none of the statements on this website should be construed as making claims about curing diseases or dispensing medical advice.

Please consult a physician or another health care provider before trying any nutritional supplement, making changes in your diet, or doing new exercises, especially if you are pregnant or have any pre-existing medical conditions or injuries.


---


©Copyright EcoViva™ 2003,2017

High Quality Whey
Protein Powder Works Better
Action Whey™


Releve
Natural Skin Care


Emerald Sea™
Powerful New Superfood
Organic Seaweed


Moxxor
The most powerful all-natural omega-3 and antioxidants product on the planet

From the Pure Pristine Environment of New Zealand