Why Fish Oil?

Americans are
Gaining Weight Are You?

Boost Your Energy, Immune System and Metabolism


Food-Based Vitamins
Work Better
Only 1 in 40 vitamins are effective and
non-toxic: are yours?

Coconut Oil
Can Boost Your
Energy
Metabolism
Weight Loss
and More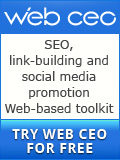 BIOKLEEN
NATURAL
NON-TOXIC
CLEANING PRODUCTS


Buy by the Case or in Bulk, and Save 10-25%!


Biokleen natural cleaning products are for many household cleaning uses, including kitchen and laundry. Biokleen natural cleaning products are remarkable for their combination of excellent cleaning power and environmentally safe, non-toxic ingredients. They use grapefruit seed extract, citrus peel, cold pressed orange oil, botanical extracts, minerals and other naturally derived ingredients. Many of their products have a pleasant orange scent, and are well tolerated by most with chemical sensitivities and allergies. Biokleen also has a few new natural cleaning products that are sold under their "free & clear" label, with no scents at all for those with severe chemical sensitivies. Last, but not least, Biokleen is a socially responsible manufacturer, providing honest, informative labeling and green packaging (including 100% post-consumer waste bottles).
---

FDA Disclaimer:

None of the statements on this website have been evaluated by the Food & Drug Administration (FDA). They are not intended to diagnose, treat, cure or prevent any disease or medical condition. Furthermore, none of the statements on this website should be construed as making claims about curing diseases or dispensing medical advice.

Please consult a physician or another health care provider before trying any nutritional supplement, making changes in your diet, or doing new exercises, especially if you are pregnant or have any pre-existing medical conditions or injuries.


---


©Copyright EcoViva™ 2003,2017

High Quality Whey
Protein Powder Works Better
Action Whey™


Releve
Natural Skin Care


Emerald Sea™
Powerful New Superfood
Organic Seaweed


Moxxor
The most powerful all-natural omega-3 and antioxidants product on the planet

From the Pure Pristine Environment of New Zealand