Why Fish Oil?

Americans are
Gaining Weight Are You?

Boost Your Energy, Immune System and Metabolism


Food-Based Vitamins
Work Better
Only 1 in 40 vitamins are effective and
non-toxic: are yours?

Coconut Oil
Can Boost Your
Energy
Metabolism
Weight Loss
and More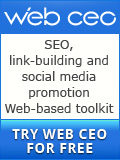 Cleaning Product Ingredients

---

Ammonia

Can irritate the skin, eyes and respiratory passages

Very toxic when inhaled in concentrated form

Can affect ecosystems leading to adverse affects to plants, animals and fish

Found in glass cleaners, all-purpose cleaners, disinfectants and more

Artificial Fragrances

Derived in large part from petrochemicals

Some are carcinogenic, and others contain or release formaldehyde

Often cause headaches, skin irritation, nausea and allergies

Chlorine

One of today's most heavily used chemicals

This toxic chemical causes the most poisonings in our homes each year in the U.S.

In 1993, the American Public Health Association passed a resolution urging the American industry to stop using chlorine.

There is growing evidence that chlorinated drinking water causes bladder and rectal cancer

Chlorine can irritate the lungs, damage skin, eyes and other membranes

Chlorine is listed in the 1990 Clean Air Act as a hazardous air pollutant

Found in bleached paper products, such as paper towels, toilet paper, etc. Also found in dishwasher detergent, laundry bleach, tub and tile cleaners and more

Petroleum Distillates (includes toluene, xylene and benzene)

Skin, Respiratory and eye irritant

Can lead to brain damage

Many petroleum distillates are carcinogenic

Found in laundry stain removers, pesticides, furniture polish and other home cleaners.

Phenols

Suspected carcinogen

Can cause swelling and hives

Internal consumption very toxic

Found in laundry detergents, disinfectants, all-purpose cleaners and furniture polish.




---

Check out our Cleaning Products for many less toxic ways to clean your clothes and home.
---

FDA Disclaimer:

None of the statements on this website have been evaluated by the Food & Drug Administration (FDA). They are not intended to diagnose, treat, cure or prevent any disease or medical condition. Furthermore, none of the statements on this website should be construed as making claims about curing diseases or dispensing medical advice.

Please consult a physician or another health care provider before trying any nutritional supplement, making changes in your diet, or doing new exercises, especially if you are pregnant or have any pre-existing medical conditions or injuries.


---


©Copyright EcoViva™ 2003,2017

High Quality Whey
Protein Powder Works Better
Action Whey™


Releve
Natural Skin Care


Emerald Sea™
Powerful New Superfood
Organic Seaweed


Moxxor
The most powerful all-natural omega-3 and antioxidants product on the planet

From the Pure Pristine Environment of New Zealand