Why Fish Oil?

Americans are
Gaining Weight Are You?

Boost Your Energy, Immune System and Metabolism


Food-Based Vitamins
Work Better
Only 1 in 40 vitamins are effective and
non-toxic: are yours?

Coconut Oil
Can Boost Your
Energy
Metabolism
Weight Loss
and More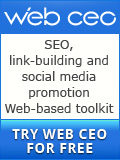 Coconut Oil, Weight Problems,
and Underactive Thyroid

Natural Thyroid Booster


Research points to the fact that the number one cause of w

eight problems may be an underactive thyroid gland, especially among women. That's because the thyroid gland controls body temperature and metabolism, and when the thyroid is sluggish, body temperature and metabolism tend to slow down. Coconut oil has been shown to boost metabolism and can boost thyroid function as well. Iodine from Seaweed is also a well-known natural thyroid booster, due to its high iodine content.

Thyroid symptoms for Underactive Thyroid:

There are many thyroid symptoms for underactive thyroid, but some of the most common are:

weight problems
fatigue
cold hands and feet
depression and anxiety
constipation
insomnia and sleeping problems
dry skin and unhealthy and brittle nails
allergies and asthma
hair loss

If you have some of these thyroid symptoms, you might want to ask your doctor to do a blood test that looks for underactive thyroid. You might also just want to try adding some coconut oil and seaweed to your diet, as they both can function as a natural thyroid booster.


Underactive Thyroid Symptoms, but
Thyroid Blood Tests Normal?


Another Way to Tell


Do you think you might have an underactive thyroid based on the some of the thyroid symptoms mentioned above, but your thyroid blood tests are normal? According to Dr. Wilson, you may have Wilson's Thyroid Syndrome. In order to find out, he recommends that you take your temperature with a thermometer by the following method:

By mouth
Every 3 hours
3 times a day, starting 3 hours after waking


Do this for several days* - if your temperature is consistently below 98.6 degrees F, and you have some of the symptoms above, you may very well have Wilson's Thyroid Syndrome, meaning you have an underactive thyroid even if your blood test don't show it. That's because the tests only measure thyroid hormone levels in your blood, but what counts is what gets into your tissues.

If you have Wilson's Thyroid Syndrome, you may gain great benefits from a natural thyroid booster, such as coconut oil or a seaweed supplement like Emerald Sea.

* Women need to NOT do this during the 3 days before their period starts, as the reading may not be accurate then.

Coconut Oil, Seaweed, Herbs and Underactive Thyroid

Coconut oil and certain herbs have been reported to help those with an thyroid symptoms and underactive thyroid, and to sometimes raise the temperature back to normal without drugs. Iodine and selenium are two good trace minerals for the thyroid, and are found in seaweeds like kelp and bladderswrack. Most seaweeds are full of trace minerals and especially the thyroid-boosting iodine, and so they can can help boost underactive thyroid function.

If you don't like the taste of seaweed, try a natural seaweed supplement, like Emerald Sea. Emerald Sea is a rich source of natural organic iodine, a vital nutrient for optimal thyroid function. Many people today have underactive thryoid, and many alternative health care practitioners think that is due in no small part to an insufficient intake of orgainc iodine in our modern diet. "Increasing your iodine level wil allow your thyroid function and metabolic rate to return to normal," writes Donald R. Yance, Jr., in Herbal Medicine, Healing and Cancer. So both coconut oil and seaweed can function as a natural thyroid booster.

Many alternative health care practitioners recommend taking more of a supplement to start, and then backing off as you start to see results. You might try 12 capsules of the Emerald Sea for the first week, and then 6 capsules per day for the next month. At this rate, you would need 3 bottles to start for the first 2 months if you want to boost your trace minerals rapidly. At this point you may be able to drop down to a maintenance dose of 3 capsule per day, depending on how much improvement you have seen, or you may want to continue with 6 per day for a while.

** Spring Time Shape Up Special: Buy 6-Pack Emerald Sea, Get 2 FREE! **

Share with a friend, and save big.

Note: Many people make the mistake of NOT taking enough sea vegetables, and then think that it does not help them. Don't make that same mistake yourself!

Extra Virgin Organic Coconut Oil can be found at Nutiva:

Seaweed, or sea vegetables can be a good addition to your diet, and a great thyroid booster, but if you don't like to eat the seaweed, try a supplement, like the Emerald Superfood from the Sea
.


Coconut Oil, Seaweed, Herbs and
Other Ways to Nourish Your Underactive Thyroid

Natural Thyroid Boosters





It is important to not stop taking any thyroid medication without consulting your doctor, but there are other things you can do to nourish your thyroid besides adding coconut oil to your diet, especially if you suspect a thyroid problem, but it doesn't show up on the test your doctor performs.

Consume iodine-rich foods like seafood and seaweed
Avoid goitrogens - these are iodine blockers like soy, peanuts and raw cruciferous vegetables like cabbage, cauliflower and broccoli
Avoid other foods that tax the thyroid like refined grains and sugars
Exercise is also good for your thyroid – any kind

Note: A rebounder can be especially helpful, but all exercise will stimulate the thyroid gland secretion and will help increase the sensitivity of your cells to the thyroid hormones.

Another natural thyroid booster is with your diet:

Eat only healthy fats and oils such as:

Coconut oil (we especially recommend organic virgin coconut oil (VCO)
Butter (from grass-fed cows, if possible)
Lard from pastured pigs
Extra-virgin olive oil

According to Bruce Fife, N.D. in "Eat Fat, Look Thin," you can perform this simple test at home to see if you are iodine-deficient:

Paint a 1" diameter area of 2% iodine solution (sold in most drug stores) on your skin where it won't show. If you are getting enough iodine, the red stain will remain for about 24 hours. If it disappears sooner, your body is deficient and is absorbing the iodine. The more deficient you are, the more quickly it will disappear.


If you are deficient in iodine, a natural way to help build back up your iodine stores is by eating seaweed like kelp or bladderwrack , or taking an extract or powdered supplement with seaweed. Make sure and look for formulas that are well-made with a high potency and without toxic fillers.

One seaweed supplement we highly recommend is Emerald's Superfood From the Sea.


Coconut Oil, a Natural Thyroid Booster



Boost Your Underactive Thyroid

Coconut oil, including virgin coconut oil (VCO), because of its metabolism-stimulating properties, seems to be an excellent thyroid system builder. If you have problems with your thyroid, you may want to be sure to include coconut oil and/or coconut products like coconut milk and flakes in your diet. Nutiva is a great brand of organic virgin coconut oil that we recommend.

Natural Thyroid Booster: Coconut Oil!
---

FDA Disclaimer:

None of the statements on this website have been evaluated by the Food & Drug Administration (FDA). They are not intended to diagnose, treat, cure or prevent any disease or medical condition. Furthermore, none of the statements on this website should be construed as making claims about curing diseases or dispensing medical advice.

Please consult a physician or another health care provider before trying any nutritional supplement, making changes in your diet, or doing new exercises, especially if you are pregnant or have any pre-existing medical conditions or injuries.


---


©Copyright EcoViva™ 2003,2017

High Quality Whey
Protein Powder Works Better
Action Whey™


Releve
Natural Skin Care


Emerald Sea™
Powerful New Superfood
Organic Seaweed


Moxxor
The most powerful all-natural omega-3 and antioxidants product on the planet

From the Pure Pristine Environment of New Zealand