Why Fish Oil?

Americans are
Gaining Weight Are You?

Boost Your Energy, Immune System and Metabolism


Food-Based Vitamins
Work Better
Only 1 in 40 vitamins are effective and
non-toxic: are yours?

Coconut Oil
Can Boost Your
Energy
Metabolism
Weight Loss
and More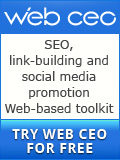 May 2009

High Chemical Levels in Kids

---

CNN Says High Levels Of Chemicals in Kids
May Lead to More Diseases

A new story on CNN.com talks about high chemical levels that were found in kid's bodies that may lead to more childhood diseases and disorders. One family participated in a study that tested the chemical levels in the blood of their 2 children, ages 18 months and 5. The tests reveal chemical levels up to 7 times that of their parents! The 18 month old had 2 to 3 times the amount of flame retardant PDBE chemicals that cause thyroid dysfunction in rats.

Childhood Cancers, Asthma and More Increased Exponentially

The president of the "American Council on Science and Health" (a so-called public health advocacy group that receives much funding from corporate America, including chemical companies like DuPont and Monsanto) thought that this should not cause any undue alarm, we only know from this that we all have these chemicals in our bodies, not that they cause any harm. We however, think that other public health experts who are concerned about the mounting evidence of accumulating chemicals in our bodies are much closer to the truth. Rates of childhood cancers, birth defects, asthma and other disorders have increased exponentially over the past couple decades.

No Safety Tests Required on New Chemicals Used in Consumer Products

Children are at a much higher risk than most adults, as they breathe more air, eat more food and drink more, per pound, than adults do. Their immune systems and organs are still developing and are more vulnerable. Here in the US, the EPA does not require chemical manufacturers to prove the safety of their chemicals before they get approved to be used in the marketplace. No tests have to be run. So it is not surprising that many of these chemicals are dangerous, and may have to be removed from the marketplace later. In the meantime, we all suffer. Some of the major classes of chemicals that this article touched on that may be dangerous include the PDBE's, Phthalates, PCB's, PFOA's and Biphenol A.

For more on these chemicals, what types of consumer goods they are found in, and the dangers they pose, click here.

Reduce Your Chemical Load As Much As Possible

These new tests showing high levels of all sorts of chemicals in both our kids and adults is just one more reason in our opinion to try to reduce your exposure to chemicals whenever you can. Use non-toxic cleaning products and body care products like the Biokleen and Soignee brands we carry here at EcoViva. Eat organic food and buy and use organic supplements that can fortify your body to withstand the chemical assault and help you to detoxify. Get a non-toxic bed and use tight-fitting all cotton pajamas for your kids instead of ones with flame retardant chemicals. You will still be exposed to chemicals, but whatever you can do to reduce the total load will only be to your benefit.
---

FDA Disclaimer:

None of the statements on this website have been evaluated by the Food & Drug Administration (FDA). They are not intended to diagnose, treat, cure or prevent any disease or medical condition. Furthermore, none of the statements on this website should be construed as making claims about curing diseases or dispensing medical advice.

Please consult a physician or another health care provider before trying any nutritional supplement, making changes in your diet, or doing new exercises, especially if you are pregnant or have any pre-existing medical conditions or injuries.


---


©Copyright EcoViva™ 2003,2017

High Quality Whey
Protein Powder Works Better
Action Whey™


Releve
Natural Skin Care


Emerald Sea™
Powerful New Superfood
Organic Seaweed


Moxxor
The most powerful all-natural omega-3 and antioxidants product on the planet

From the Pure Pristine Environment of New Zealand