Why Fish Oil?

Americans are
Gaining Weight Are You?

Boost Your Energy, Immune System and Metabolism


Food-Based Vitamins
Work Better
Only 1 in 40 vitamins are effective and
non-toxic: are yours?

Coconut Oil
Can Boost Your
Energy
Metabolism
Weight Loss
and More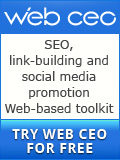 IQ Air HealthPro

For Allergy Sufferers The IQ Air HealthPro is recommended for allergy sufferers who don't have any particular need for gas or odor control.

For Anyone who needs or wants to Reduce Fine Particulate Matter from pollen, dust, dust mites, pollution, inversion or forest fires – may be helpful for those who have heart, immune system or respiratory problems, especially during periods of high fine particulate matter caused by pollution, inversion or forest fires.

The HealthPro is especially good at:

Mold Spore Control
Pet Dander Control
Removing Fine Particulate Matter
House Dust Mite Allergen Control
Pollen Control
General Indoor Air Pollution Control


FILTERS

HEPA Filter
replace every 2-4 yrs
Pre-Filter
replace every 6-18 months

NOTE: All IQAir Cleaning Units come complete with filters, remote control, batteries (for remote control) owners manual, set of 4 casters, 10 foot power cord, and certificate of guaranteed performance.

The HealthPro features the same advanced micro- and nano-particle filter technologies as the Health Pro Plus, however without the gas and odor filter (V-5 Cell). The Health Pro effectively removes every type of particulate air pollutants, including all common allergens like mold spores, pet dander, dust mites and pollen.

Excellent for those who just want to breathe cleaner air or those who suffer with pollen and hayfever/type allergies.

Specifications

Price includes filters

---

Warranty:

IQAir Warranty
The IQAir Purifiers are an investment in clean air for many years to come. IQAir covers their HealthPro, HealthPro Plus and GC Series in the United States and Canada for a full five (5) years against defects in parts and labor. Filters are consumables and exempt from this warranty.

---

FDA Disclaimer:

None of the statements on this website have been evaluated by the Food & Drug Administration (FDA). They are not intended to diagnose, treat, cure or prevent any disease or medical condition. Furthermore, none of the statements on this website should be construed as making claims about curing diseases or dispensing medical advice.

Please consult a physician or another health care provider before trying any nutritional supplement, making changes in your diet, or doing new exercises, especially if you are pregnant or have any pre-existing medical conditions or injuries.


---


©Copyright EcoViva™ 2003,2017

High Quality Whey
Protein Powder Works Better
Action Whey™


Releve
Natural Skin Care


Emerald Sea™
Powerful New Superfood
Organic Seaweed


Moxxor
The most powerful all-natural omega-3 and antioxidants product on the planet

From the Pure Pristine Environment of New Zealand