Why Fish Oil?

Americans are
Gaining Weight Are You?

Boost Your Energy, Immune System and Metabolism


Food-Based Vitamins
Work Better
Only 1 in 40 vitamins are effective and
non-toxic: are yours?

Coconut Oil
Can Boost Your
Energy
Metabolism
Weight Loss
and More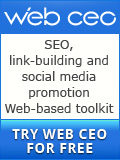 May 2009

Most Common Chemicals Found
in Everyday Products We Use

---

PDBE's – Flame Retardants Cause Liver Damage & More

PDBE's is short for polybrominated diphenyl ethers, and are used in flame retardant materials, including your children's pajamas and our mattresses! They are also sprayed liberally on wildfires, and hence during fire season in much of the West and South, many of us breathe them in from the air. They are also found in foam couches and other furniture, carpets and plastic casings for TVs computers and other electronic equipment. They have been implicated in liver, thyroid and neurological damage.

Phthalates in Plastics Disrupt Hormones & More

Phthalates also show up in high levels in people's bodies. Another name for phthalates is plasticizers, and these can be found in plastic bottles and plastic wrap, medical devices and soft toys. They are also used as solvents in fragrances, and hence are in shampoos, conditioners, lotions, perfumes, laundry detergents, fabric softeners and more. They tend to disrupt hormone levels, and hence cause reproductive defects and neurological dysfunction. They have especially been associated with male infertility problems and birth defects.

PCB's are Probable Carcinogens

PCB's stand for polychlorinated biphenyls, and act as coolants and lubricants in microwaves, refrigerators and TVs. They were actually banned in the 1970's in the US, but are so persistent in our environment that they are still found in high levels in humans today, even kids. They are probable carcinogens, and also cause problems with the immune and nervous systems, and can cause liver damage.

PFOAs in Non-Stick Pans and Stain Resistant Clothing May Cause Liver Toxicity and Cancer

PFOAs are perfluorooctanoic acids. Did you notice the "fluor"? As in fluoride, which is one of the most toxic substances know to man, but many still think is a safe addition to our drinking water. They are found in non-stick coatings for pans and also stain and water resistant coatings on clothing and other materials. They cause developmental problems as well as liver toxicity, and may also be carcinogenic. They are a type of chemical that tends to stay in the body for years after exposure. Just in the last several years, many more items of clothing contain these stain resistant chemicals, especially for our kids, but we think that your health is far more important than keeping your clothes stain-free!

Biphenol A

Last, but not least is Biphenol A, found in plastics like polycarbonate hard water bottles and baby bottles, lining of food cans and other food containers, as well as some dental sealants. Biphenol A may cause female reproductive disorders like cancers and cystic ovaries.
---

FDA Disclaimer:

None of the statements on this website have been evaluated by the Food & Drug Administration (FDA). They are not intended to diagnose, treat, cure or prevent any disease or medical condition. Furthermore, none of the statements on this website should be construed as making claims about curing diseases or dispensing medical advice.

Please consult a physician or another health care provider before trying any nutritional supplement, making changes in your diet, or doing new exercises, especially if you are pregnant or have any pre-existing medical conditions or injuries.


---


©Copyright EcoViva™ 2003,2017

High Quality Whey
Protein Powder Works Better
Action Whey™


Releve
Natural Skin Care


Emerald Sea™
Powerful New Superfood
Organic Seaweed


Moxxor
The most powerful all-natural omega-3 and antioxidants product on the planet

From the Pure Pristine Environment of New Zealand