Why Fish Oil?

Americans are
Gaining Weight Are You?

Boost Your Energy, Immune System and Metabolism


Food-Based Vitamins
Work Better
Only 1 in 40 vitamins are effective and
non-toxic: are yours?

Coconut Oil
Can Boost Your
Energy
Metabolism
Weight Loss
and More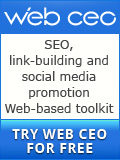 Whole Food Vitamins

Premier Research Labs
Genesis Today Super Juices
Healthforce Nutritionals
Global Healing
Gaia Herbs
The Synergy Co.

Select
Vitamin Type:

If you are looking for vitamins to supplement your diet, we highly recommend Whole Food Vitamins and Superfoods like Cod Liver Oil, Greens & Super Juices like Noni, Goji & Acai.

Look for top quality, 100% whole food based vitamins that contain all the supporting co-factors contained in the nutritional supplement. With Whole food Vitamins, your body will have the other nutrients needed for your body to fully utilize the vitamins.

The following links will take you to websites that sell
Quality Whole Food Vitamins & Nutritional Supplements:


---


Premier & Healthforce:

---


Genesis Today Products, Carlson Fish Oil, Gaia Herbs, The Synergy Co:

---


Alkalinizing Products & pH Strips:

---


OxyPowder Colon Cleanse; Paratrex, IntraCal, IntraMax, Vit D3 & More:

---


Premier, Healthforce, Gaia Herbs + Organic Foods:

---


Celtic Sea Salt & Many Natural Supplements:

---

Vital Choice Salmon Capsules & Wild Caught Salmon!

---

Note: We have included some links that take you to sites that sell whole food supplements as well as synthetic supplements, but we include these because they either have some really good products that are hard to find elsewhere and/or they have really good prices!


Ascorbic Acid Made From White Sugar

Did you know that the ascorbic acid found in most vitamin C products is synthetic and made in a lab usually from some type of white sugar? Did you know that vitamin C is not just the ascorbic acid, but a complex of nutrients that work together? Just taking ascorbic acid is kind of like just eating the lemon peel and discarding the rest of the lemon! Throw out your synthetic, isolated vitamins and try some 100% whole food vitamin complexes instead!

B Vitamins Made From Coal Tar Derivatives

Did you know that most B vitamins on the market today are synthetic and often made out of coal tar derivatives? Ughh!! Also, B vitamins work together in synergy, and unless you are being treated by a health care practitioner for a specific condition, taking isolated B vitamins may cause imbalances!

Alpha-Tocopherol only 1 Part of Vitamin E

Did you know that Vitamin E is not just alpha-tocopherol, like most supplements provide? It is actually a complex, like the B and C vitamins that work best when taken together!
---

FDA Disclaimer:

None of the statements on this website have been evaluated by the Food & Drug Administration (FDA). They are not intended to diagnose, treat, cure or prevent any disease or medical condition. Furthermore, none of the statements on this website should be construed as making claims about curing diseases or dispensing medical advice.

Please consult a physician or another health care provider before trying any nutritional supplement, making changes in your diet, or doing new exercises, especially if you are pregnant or have any pre-existing medical conditions or injuries.


---


©Copyright EcoViva™ 2003,2017

High Quality Whey
Protein Powder Works Better
Action Whey™


Releve
Natural Skin Care


Emerald Sea™
Powerful New Superfood
Organic Seaweed


Moxxor
The most powerful all-natural omega-3 and antioxidants product on the planet

From the Pure Pristine Environment of New Zealand