Why Fish Oil?

Americans are
Gaining Weight Are You?

Boost Your Energy, Immune System and Metabolism


Food-Based Vitamins
Work Better
Only 1 in 40 vitamins are effective and
non-toxic: are yours?

Coconut Oil
Can Boost Your
Energy
Metabolism
Weight Loss
and More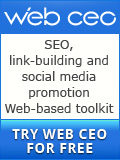 Click here to see how it works... Austin Air at Work

Excellent choice for homes and offices. Removes a wide variety of contaminants, including dust, pollens, dander, odors, chemical vapors and more.

Specially Designed for allergy and asthma sufferers

Combining the gas trapping ability of military carbon cloth and HEPA's particle filtration Austin engineers have created HEGA filtration - High Efficiency Gas Adsorption

Technical Specifications

Height: 23"; Width: 14.5" x 14.5"; Weight 35 lbs.
Perforated steel intake housing (filter deck); 360° intake
Air flow output from upper deck, directed one side
Bottom plate easily removed for filter access
Baked-on powder coat finish

Fan and Motor Assembly

Centrifugal fan
3 Speed control switch
Power rating: 1.3 amps, 120 volts
115 Watt power consumption at highest setting
Motor type: permanent split capacitor, rated for continuous high RPM , long life duty
Motor mounted on shock absorbers
CSA, UL and CE approved

Ideal for allergy/asthma sufferers
Cleans Up to 1500 sq. ft. efficiently
60 sq. ft. medical HEPA
Strategically paced military carbon cloth
23" x 14.5" x 14.5"
Casters for easy movement
Available in silver only

Available Colors

| | | | |
| --- | --- | --- | --- |
| Sandstore | Black | White | Silver |

Filter Assembly
HEPA and military carbon cloth unit

13.5" diameter 14.5" height

60 sq. ft. true HEPA medical filter medium

Strategically placed military carbon cloth

Meets HEPA standards, trapping 99.97% of all particulates larger
than 0.3 microns

Foam sealing gaskets top and bottom

Total weight 13 lbs


PERMAFILT Pre-filter

Traps large dust particles
Designed to be vacuumed from outside and eliminate costly 3 month filter changes

Fan Rating: 400cfm on high setting, cleans a room area of up to 1500 ft.
Warranty: 5 years on all parts and labor Filter
Guarantee: 5 year pro-rated guarantee under normal residential use


Return Policy:

Air Purifiers: Return shipping costs for Air Cleaners, like other returns, is the responsibility of the customer Air units have a 20% restocking fee if opened. Austin Air units have NO RESTOCKING FEES. Any obvious defects in air purifiers must be communicated to the authorized dealer ("EcoViva") within 3 days from the receipt date.
---

FDA Disclaimer:

None of the statements on this website have been evaluated by the Food & Drug Administration (FDA). They are not intended to diagnose, treat, cure or prevent any disease or medical condition. Furthermore, none of the statements on this website should be construed as making claims about curing diseases or dispensing medical advice.

Please consult a physician or another health care provider before trying any nutritional supplement, making changes in your diet, or doing new exercises, especially if you are pregnant or have any pre-existing medical conditions or injuries.


---


©Copyright EcoViva™ 2003,2017

High Quality Whey
Protein Powder Works Better
Action Whey™


Releve
Natural Skin Care


Emerald Sea™
Powerful New Superfood
Organic Seaweed


Moxxor
The most powerful all-natural omega-3 and antioxidants product on the planet

From the Pure Pristine Environment of New Zealand