Why Fish Oil?

Americans are
Gaining Weight Are You?

Boost Your Energy, Immune System and Metabolism


Food-Based Vitamins
Work Better
Only 1 in 40 vitamins are effective and
non-toxic: are yours?

Coconut Oil
Can Boost Your
Energy
Metabolism
Weight Loss
and More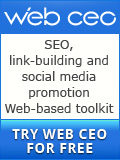 CT SCAN PATIENTS:
Some Exposed To 700% More Radiation!


Was it you? It may be impossible to ever find out, but the FDA is now investigating several cases in different hospitals where the patient was inadvertently exposed to far more radiation than they should have been with their CT scan. These scans already expose people to far more radiation than a regular x-ray. For example, a regular chest x-ray gives you .10 mSv of radiation; a chest CT scan, 7 mSv, that's 70 times more!

No one knows exactly what the ramifications of this overexposure will be, but it will certainly increase the patients' long-term risk of diseases such as cancer, but then again, so does the accumulation of radiation you have been exposed to in your lifetime. That's why you want to make sure and have an x-ray and especially a CT scan only if you really need one.

And if you do, it's a good idea to take some green tea extract before and after your radiation exposure, as green tea has been shown to be protective against radiation. Try Nano-Green Tea by Quantum / Premier Research Labs. You can find it here:

Total Health Secrets - We love this site! - Explore the Natural Approach to Health & Vitality - Cleansing Programs, "Beyond Organic" Supplements, Live Foods - and even Health & Nutrition Consultations. They have helped 15,000 in 15 years get extraordinary results! They treat you like family and give great service.
---

FDA Disclaimer:

None of the statements on this website have been evaluated by the Food & Drug Administration (FDA). They are not intended to diagnose, treat, cure or prevent any disease or medical condition. Furthermore, none of the statements on this website should be construed as making claims about curing diseases or dispensing medical advice.

Please consult a physician or another health care provider before trying any nutritional supplement, making changes in your diet, or doing new exercises, especially if you are pregnant or have any pre-existing medical conditions or injuries.


---


©Copyright EcoViva™ 2003,2017

High Quality Whey
Protein Powder Works Better
Action Whey™


Releve
Natural Skin Care


Emerald Sea™
Powerful New Superfood
Organic Seaweed


Moxxor
The most powerful all-natural omega-3 and antioxidants product on the planet

From the Pure Pristine Environment of New Zealand